This lovely apartment is found high above the Burriana Beach. The huge balcony is bathing in sun from early morning to late evening and comes with a magnificent sea view!
Description
Welcome to rent our apartment with sun from early morning to late evening on a large terrasse med a magnificent sea view over Burriana Beach. The apartment is situated just above the beach and has an incredible view over the Mediterranean.
The area, in which the apartment is situated, is called Capistrano Playa and is built in several storeys. It has an astonishing garden with an artificial lake with turtles, fish and waterfalls. The stairs in the garden, with benches for resting, leads you down to the beach. The area has a private gate to the beach.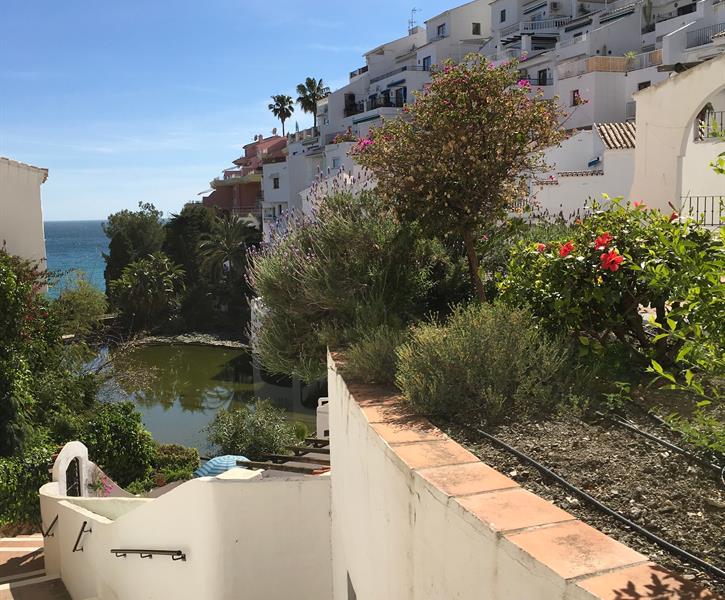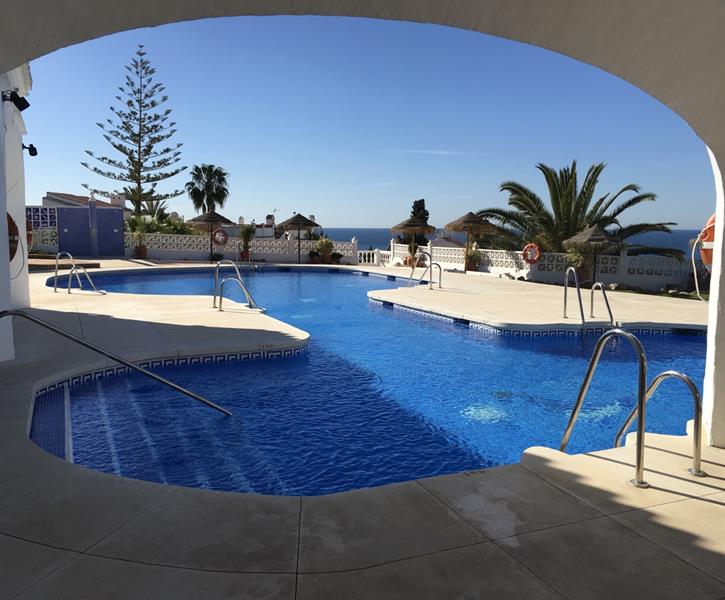 There is a large pool and baby pool in the area, close to the apartment.
The local bus is close by and two large grocery stores is situated on the main street.
It takes about 20 minutes to walk to the grocery stores, if you don´t have a car. To walk from the town center, "Balcón de Europa", takes approximately 15-20 minutes.
The apartment is south facing and has a large terrasse on 27 m2, blinds are available as sun protection.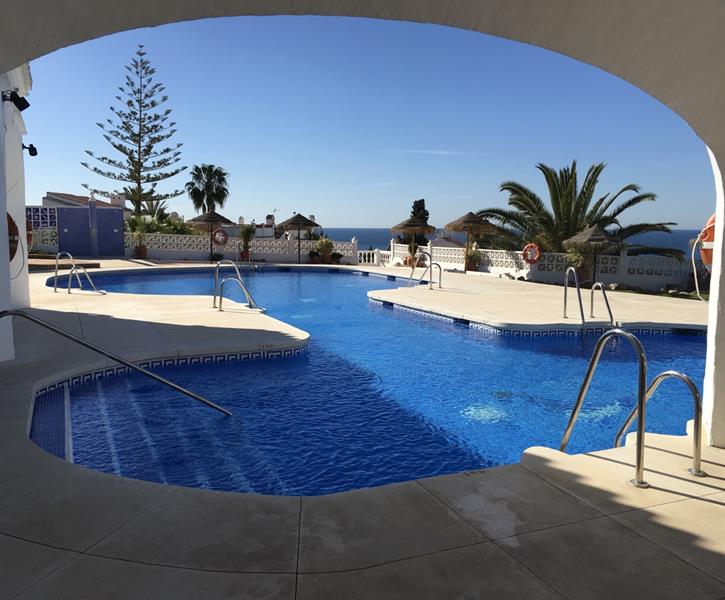 The living space is 63 m2 consisting of two bedrooms, kitchen and living room. Bathroom with both shower and bathtub.
Total of four beds (two single beds and one double bed).
Parking space is available at the street.
The kitchen is well equipped and contains a washing machine.
 Wifi and TV with lots of TV-channels, whereof two Swedish channels.
Airconditioning/heat is newly installed in every room in November 2016.
The apartment is smoke-, and animal-free.
If needed, help who speaks Swedish, English and Spanish, is available in Nerja.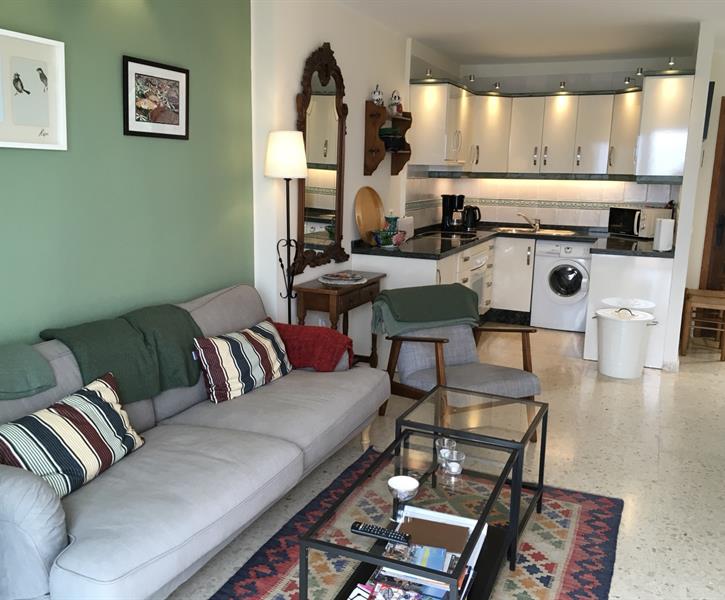 Welcome to Capistrano Playa 709!
Distances to service & activities
AIRPORT - Malaga
75 kilometer
Avstånd till service & aktiviteter
Flygplats - Malaga
75 kilometer
Availability
&
Booking and terms/conditions 

"We have been to Capistrano Playa several times and really like it there. The apartment is well equipped, with a great view from the balcony. All you need is provided. The owner is efficient and helpful. The apartment is clean and well looked after. We can highly recommend it. This apartment has all you need for a holiday. It is clean, well-equipped, and well maintained. The view from the terrace is beautiful. It must be one of the best locations in Nerja. Thoroughly recommended."
Chris Hess

"We spent 6 weeks in this wonderful apartment overlooking Burriana beach. The view is spectacular and on the terrace there are loungers and comfortable seats to enjoy this view. You enter capistrano playa through the lovely garden and reach the apartment after a short walk. Everything is available for a nice comfortable stay and if it gets colder in the evening in the wintermonths you can warm up the apartment with the heaters. We were sorry that we had to leave and hope to return soon."
Ilse Van Der Kellen

"I recommend this apartment with spectacular views over the ocean and Burriana beach, to anyone who is not unable to walk hills and stairs. The terrace was wonderful and ideal for meals and relaxation. There are sun beds, lounge chairs and a nice dining table. There is basic bbq facilities as well. Indoors is nicely furnished and gives the feel of a permanent home. There are two firm beds and one medium. Kitchen is well equipped. Bathroom has an older basic standard but is clean and functional. The pool area was really nice, renovated 2015, and is close to the apartment. We highly recommend this apartment and would love to come back."
Sara Öster
FAQ
about our apartment in Nerja
How do we book, changeover days?
Free changeover days, which means you can arrive and leave any day. This makes it easier for you when you book your flight. At least three nights rental.
Is there a possibility for an extra bed?
Yes, to an addition we can arrange a baby crib or an IKEA foldable bed.
Can you rent beach towels?
Yes, to an addition you can rent beach towels.
How long time does it take from Malaga airport to the apartment?
It takes about 50 minutes from Malaga airport to the parking outside Capistrano Playa
Can you arrive late to the apartment?
Yes, you can arrive late. You get a description in our information mail about how you find the apartment in the area.
How do we get help in Nerja if something happens?
We have help available in Nerja that speaks Swedish, English and Spanish. They are there to help if something were to happen.